EASILY DOMINATE YOUR NICHE
Push-Button Software Lets YOU Claim Multiple Page 1 Rankings On Demand - Even For Tough Keywords
(and it'll be the most fun you've ever had with SEO, too!)
Get All the
Traffic

You'd Ever Want
with Simple, Fun Videos --
EVEN IF YOU'VE NEVER MADE A VIDEO BEFORE IN YOUR LIFE,

-- or --
You Just Want an Easier Way to Get Floods of Traffic!
[Vidworkz AKA "Cloud Movie Machine"]
NOW! UNLIMITED ACCESS JUST
$297
$197
for UNLIMITED VIDEOS (Yearly Subscription)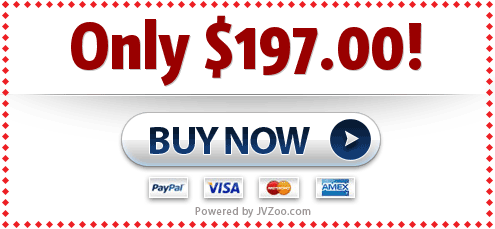 (Launch-Only One Time Total Credits)
Hi, my name is Hugh Hitchcock and
I'd like to show you the single best way
to drive traffic in 2015...
and why it only works thanks to simple videos
that every fake 'guru' is telling you
are out of date...
And yet, just ONE of these 'too simple' videos sold for $60,000!
VIDEO MARKETING IS HOT HOT HOT
But it doesn't have to be difficult.
There is no question that Google loves video right now.
And so do your potential customers -
a video is more engaging than a regular blog post or web page,
and because of that, videos lead to higher conversion rates -
more opt-ins, more leads, more sales come from videos too.
In fact, I have a friend who made $60,000 just from one simple little one-minute video
about a local air conditioning company that had a picture with a phone number on it.
Not even a music track -- just a picture, a phone number and a voice over.
The result? Top rankings
for the term 'ac repair miami fl',
and more leads than the business had ever achieved from SEO consultants working on their main website.
In fact, the business got so many leads that my friend (her name is Holly) successfully sold that video to them for $60,000.
"Hey guys, Holly Starks Cooper here. I just wanted to drop in and give you some exciting news! I have been testing out Hugh's new product - Vidworkz. Everyone here knows that I'm one of the biggest lead generation providers by using Youtube videos. I have 6k Youtube accounts (and yes all active with thousands of videos that rank). We generate on a monthly income of 6 figures. We recently sold a Tree Trimming Service network of Youtube videos for over $75,000. All of the videos were ranking and they still are. We have our regular lead generation websites and we also do the Youtube rankings. Youtube ranking is so "sick" easy. It takes very little effort in most markets.

This software - Vidworkz - has made my VA's day easier. It will create the video and voiceover, uploading the video for me, and set up the campaigns in sydnwire. If I were to have a student do this for me, it could take more than 30 minutes depending on what the job. This cuts down on my VA expense and I can target more niches with this software. You're missing out if you don't get this today... in fact .. DON'T BUY IT! I don't want the competition from you!"
I call this Lead Generation Video marketing -
It's like putting your calling card out on the web for people to see.
*** THIS IS EXTREMELY POWERFUL, BECAUSE ***
Google LOVES video
and Google will rank your simple video above all other content
if your video is created, optimized and shared in the right ways.
Rendering and uploading videos to just one network can take ages

(syndicating your video across all of them will take forever)

Stock images and video get expensive very fast.
Putting even simple videos together can take a lot of time

(which isn't much good for big campaigns where you're targeting multiple keywords)
What if I told you that I have a solution to all of the above?
Ladies and Gentlemen, Introducing...
Vidworkz Product Walkthrough
Vidworkz is the first video marketing platform that's 100% focused on TRAFFIC.

You just enter your keyword, and Vidworkz will not only create a complete video for you,
but it'll do all the SEO and syndicate across all the biggest video sharing networks,
AND build you a ton of second-tier links to claim multiple page 1 rankings,
giving you a huge flood of visitors you can send to any site you choose...
all at the push of a button --
Just generate your video online with a few clicks and then let Vidworkz do all the rest!
In the CLOUD!
One Time Total Credits
NOW! UNLIMITED ACCESS JUST
$297
$197
for UNLIMITED VIDEOS (Yearly Subscription)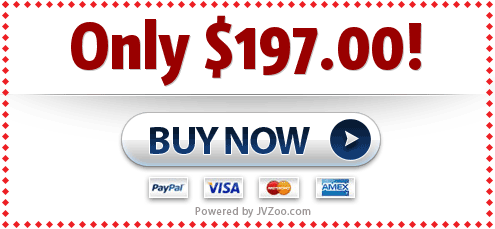 Our users are having great results ranking videos with Vidworkz - siphoning traffic off the world's largest video sharing site(s) -- raking in cash via affiliate commissions, local SEO deals, website ranking and pretty much whatever their video marketing imaginations can conceive - with Vidworkz.
Vidworkz REALLY WORKS...
Just check out these rankings...
I used the term "Auto Repair Midland Texas" as my target niche keyword and just made some videos to show people how to use Vidworkz. As you can see, I am DOMINATING that niche (as of today 4/1/2015) and I didn't even intend to, I was just creating videos to demonstrate how to use the program.
DOMINATING on Youtube
Vidworkz has special indexing capabilities as well as 2nd tier syndication built in, plus some "secret sauce" we've programmed in that gets the videos ranking quickly:)
In fact, it's almost impossible NOT to rank when you target a niche with Vidworkz
AND We're making money...
Here's what some of our users have to say about Vidworkz and its creator (Hugh):
"Hugh Hitchcock puts user satisfaction as a top priority. You can rest assured that his software is not only white hat, but is also updated to meet the changes with search engines...so you will not be left out in the cold with a piece of worthless software." - Dawn Thompson
"Hugh's products are not just functional, but continue to compliment each other in a well thought-out system. Even better, the "always there" support Hugh offers has been phenomenal. Thank you Hugh!" - Grant Crilly
"I'm using the whole Web Dimensions suite of software for curation and am seeing traffic steadily rising - really can't imagine doing it without these wonderful software tools - they just make it so much easier plus they've continued to get better over time!" - Matthew Shelton
With Vidworkz you can virtually RULE the SERPs
Here are just a few of the benefits you get with Vidworkz:
Claim page 1 rankings in any niche
Drive masses of traffic
Generate leads for yourself or your clients
Create videos instantly
Instant syndication and second-tier links
Use the easiest offline sell ever -
rank them before approaching them for deals!
And the silly thing is - how simple and easy it is to create powerful, effective video marketing campaigns -
it's literally just a few clicks to create an SEO optimized video
and have it uploaded, shared AND second-tier syndicated.
NOW! UNLIMITED ACCESS JUST
$297
$197
for UNLIMITED VIDEOS (Yearly Subscription)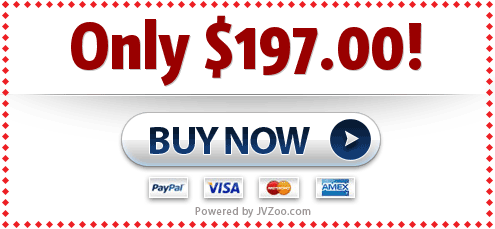 Just see how easy it is:
1. Enter the keyword you want to target
2. Vidworkz helps you put together a video from its library of stock images and audio (or use your own)
3. Check it over and make any changes you like with the easy editor
4. Add your tags and description for perfect SEO (filename is automatic)
5. When you're ready, click the button to send your video to Vidworkz' "Render and Upload" queue
6. That's it! Now watch your videos rank for your keywords!

Just check out all the cool features that come with Vidworkz:
Thousands of pre-screened, royalty free images to integrate into your videos - or use your own
Hundreds of royalty free music tracks to choose from (Or upload your own)!
Tons of Hi-Def motion backgrounds to add another dimension to your videos
Use our Text-to-Speech robot to create a voice over -
Or record your own or someone else's voice via your computer microphone
Or upload a pre-recorded voice over or any audio.
Easy authorization with Youtube - just log into Google and grant Vidworkz permission.
Easy integration with DailyMotion & Vimeo
Easy integration with Onlywire for 2nd tier link syndication
Two different spinners integrated for unique text
The Crazy Indexer integrated for instant indexing of your content!
Youtube Keyword tool integrated in the headline elements
Google maps integration for geographic location of videos
Audio Mixer console to make sure your music & vocals sound good together
Text designer adds a "Feature Box" to highlight information (like a phone number)
Runs on Mac AND PC (and any other operating system since it's web-based and runs in the cloud - not on your computer!)
You can re-do your videos as many times as you want and publish well over a hundred videos per month for about as much as it would cost you to buy lunch!
No downloading or uploading any video files or software whatsoever - Vidworkz does everything in the 'cloud'!
With Vidworkz, you can create videos for:
Affiliate sales
Lead generation
Launch jacking
SEO
Offline business
You can secure your access to VIDWORKZ at an
80% DISCOUNT
...
but only if you act fast.
NOW! UNLIMITED ACCESS JUST
$297
$197
for UNLIMITED VIDEOS (Yearly Subscription)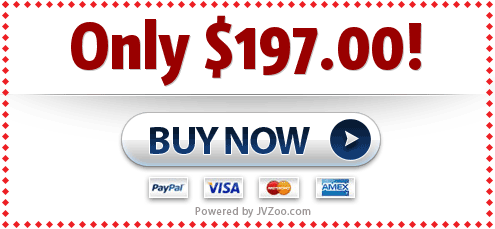 REMEMBER:
You could join another video membership and pay
$100 per month for a one-minute video, just one per month
(plus whatever they'd charge you to make any changes).
That's a pretty expensive proposition, and you still have to download, upload, and then rank the video.
Or... you might try your luck working with some cheap (or expensive) desktop software product -
of course depending on your skill level, those programs tend to be highly technical and often turn into time wasters rather than creating effective marketing videos...
And even if you went to Fiverr, doing 100 of these videos a month (which you'll want to do when you see how easy it is to rank even for tough keywords) is going to cost you $500.
With Vidworkz, you can publish well over 100 videos per month, every month, for a way smaller investment --
Because just for this seven day launch period
I am offering the most rock bottom pricing you will ever get
for this kind of online video creation and marketing system or service.
We will NEVER offer this pricing again for Vidworkz.
Why would you pay $100 a month for one video you don't even like,
while even the lowest Vidworkz package provides you
10 High Resolution videos, 30 Full Resolution videos and 50 "mini-vids"
(value: $4,500) for just $47!!!
NOW! UNLIMITED ACCESS JUST
$297
$197
for UNLIMITED VIDEOS (Yearly Subscription)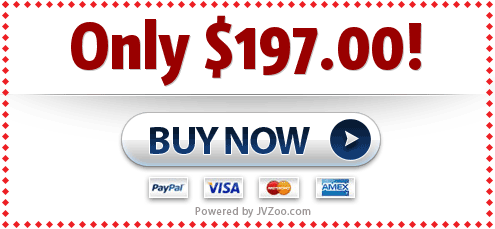 Why are we offering Vidworkz at so low a price?
Vidworkz is a brand new platform, and what it does now is just the beginning. We want to take on our first wave of ground-floor users in this launch - not only to provide the best online marketing platform for them, But to calibrate Vidworkz for its next level of functionality (into which all current users will be grandfathered into as we go forward) So we will be working closely with our first wave of customers to continue to determine exactly what your needs are and tailor Vidworkz to keep making it the cutting edge video marketing platform in the days ahead. That is my pledge to you as a Vidworkz customer.
== BONUSES ==
If you join now, you will also receive all these BONUSES, completely free, as my gifts to you:
"Video Ranking Secrets" - our private, members-only training series that shares exactly how we get our videos ranked to the top. Value: $97
"Vidworkz Profitz Training" Access to a special 2 hour live call (including the recording) in which Hugh will show you the easiest and quickest ways to implement Vidworkz strategies for best profit. Value: $497
Viral Video Curator Pro Software Developer Edition for Mac & PC - with VVC Pro you can attach directly to your Youtube channels for maximum curation of your Vidworkz-generated Youtube videos, to your blogs and Facebook, adding even another dimension to your video strategy. Value: $97
So if you're tired of not seeing your videos or web properties on the top of the search results,
if you're overwhelmed with complicated video software that doesn't provide the results you want after hours of your time spent,
or if you'd just like to have an easy way to make and publish cool, quick lead generation videos that make you money quickly and easily,
if you want not one video per month, but hundreds of videos published per month,
rendered, uploaded and distributed automatically, without using any of your own computer's bandwidth,
for less than the price of a day's lunch,
then don't think twice -
Get INSTANT ACCESS to Vidworkz today.
You will NOT be disappointed!
And I'll be there to help you every step of the way.
You may ask for a refund within 14 days if you have created, queued and rendered less than four videos in our system, or if Vidworkz just doesn't work on your platform for some reason and you have reached out to support for help and assistance. We provide some of the best customer service in the industry and we are here to help.
Do NOT miss this amazing offer -
this RIDICULOUSLY LOW launch-only pricing will NOT --
I repeat, will NOT be offered again after the launch closes.
Just look at how many videos you can make and publish with Vidworkz for one super low price:
NOW! UNLIMITED ACCESS JUST
$297
$197
for UNLIMITED VIDEOS (Yearly Subscription)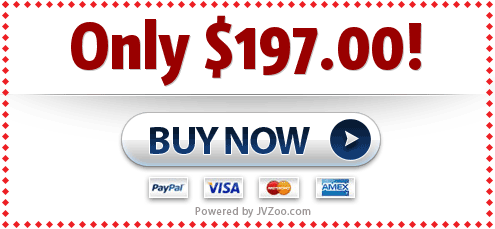 You'd be CRAZY not to jump at this offer!
URGENT - Price going up in:
Prices will be going up in just a short time.
Grab this deal now to lock in your best price!
To Your Online Success,
Hugh J. Hitchcock, CEO
Web Dimensions, Inc.
Web Dimensions, Inc. is a Florida Corporation on file with the state since 2002.